Product Description
Bamboo Nursing Pads
Pea Pods Bamboo Nursing Pads provide a healthy environmentally friendly alternative to disposable pads.
Soft and breathable, the absorbent core is made from ultra absorbent bamboo.
The outer layer is waterproof and breathable.
Pack of 6 nursing pads, conveniently packaged in a mesh wash bag.
Washing Instructions: Wash with other laundry items using only 1/2 strength detergent. Line or tumble dry on low.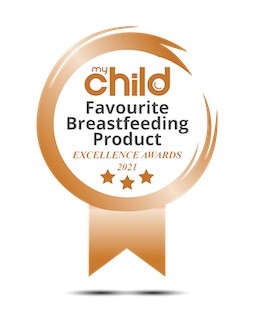 What customers have to say...
"I love them. They're so comfy and soft, I mostly forget that I'm even wearing them! They're so much more comfy, less damp feeling and sticky than disposables. I honestly didn't think they'd be that much different to disposables but boy was I wrong. Thank you so much again. The list of Pea Pods products I love is getting longer. It joins the OSFM nappies, Bamboo Liners and Wet Bags".

Product Videos
Custom Field
Product Reviews
The best reusable I've ever used, no sticking or harsh rubbing. Stays in place.

These pads are the best. Super absorbent but don't feel wet on the breast. They hold their shape well after washing and are very comfortable. The wash bag is a huge bonus too.

They stay in place even though they don't have any adhesive, they are thick enough that they don't bunch up but still thin enough not to be intrusive, they are soft which is great for sore nipples caused by latching issues, they are absorbent enough to not feel worried about them being sopping wet or too full to absorb any more; they don't feel as dry as disposable ones do, better for the environment and easy to wash. Probably one of the best baby related items I've purchased.

I have been using my Pea Pods breast pads daily since 2014 and they are still in excellent condition. I highly recommend these breast pads to any breastfeeding mother who is looking for long term quality and value for money!

Love these nursing pads. Slightly larger than most which means even if they move a bit you are still covered unlike most disposable or reusables I have tried. Easy to look after and super comfortable

I've tried several different disposable pads and these are by far softer and more comfortable.

Easier than disposables!!

Pea pods are awesome!! I am loving the breast pads now!! So much easier than disposables!!

Currently using them and they are fantastic! Highly recommended!

I'm now on second Bub with pea pods love them and can not go past the breast pads!!