Product Description
Pea Pods Bamboo Nursing Pads provide a healthy environmentally friendly alternative to disposable pads.
Soft and breathable, the absorbent core is made from ultra absorbent bamboo.
The outer layer is waterproof and breathable.
Pack of 6 nursing pads, conveniently packaged in a mesh wash bag.
Washing Instructions: Wash with other laundry items using only 1/2 strength detergent. Line or tumble dry on low.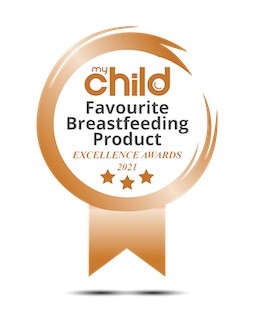 What customers have to say...
"I love them. They're so comfy and soft, I mostly forget that I'm even wearing them! They're so much more comfy, less damp feeling and sticky than disposables. I honestly didn't think they'd be that much different to disposables but boy was I wrong. Thank you so much again. The list of Pea Pods products I love is getting longer. It joins the OSFM nappies, Bamboo Liners and Wet Bags".

Product Videos
Custom Field
Product Reviews
These are my favourite nursing pads. They were the only kind that could handle my heavy leaking and fast letdown in the early weeks postpartum. They wash well and continue to be water resistant unlike other brands I have tried that leak through once saturated. They've become one of my go to gifts for friends who are expecting as it's not something people tend to buy for themselves and it's a great way to ensure disposable breast pads aren't being used as often. Every bit of landfill avoided is a win!

Wow!!! Your breast pads are the best!!!! Seriously I've just had baby number 6 and yours are the fourth brand of reusable breast pads I've tried and they are the only ones I've ever used that hold all my let down in and don't leak out!!

Excellent. Best feeding products I have found and now always give a set for baby showers. No problems when having to change multiple times daily and no ongoing additional costs.

Best purchase ever! I am nursing our boy full time with lots of leakage and was constantly running out of breast pads and the store bought plastic back pads really were awful. They stuck to everything and over filled and felt uncomfortable. Bamboo pads saved the day and They never run out, I have enough pairs to change every 3-4 hours then I just put them in with my washing and go again the next day. And they slip in and out of my bra luke a breeze it has made nursing easier. I Have Saved enough money to pay myself back from the initial outlay and that is just in the first 7 weeks post pardum.

Comfortable and absorbent. Keep their shape when put through the dryer better than other brands (still warp a bit though)

These nursing pads are great value for money and work very well. I tried and hated disposables as they only seemed to help with light flow and would cause itchiness if my breasts were leaking more. Never had any discomfort issues with pea pods nursing pads. They are less bulky than some other reusable breast pads and I would say they have medium absorbancy, but I find the slimmer size handy with a smaller bust (B-cup for me) as it is more discrete under clothing. For regular use at least a 3-pack

The bamboo breast pads are my favourite. The only ones that can last me all night without leaking!! The nappy's are great too but the breast pads are lifesavers for me.

These are fantastic, I hated using disposable breast pads and I'm so happy I purchased these. I bought 2 packs so I have 6 sets to cycle through so I don't have to do washing every day. They are more comfortable and more absorbent than the disposable pads, and no waste!!

I've used other reusable breast pads but these were much softer on my sensitive nipples, and very absorbant. They have quite a large diameter which suits me - when they move as I toss and turn in the night, I'm still covered - but someone with small breasts/a low cut bra might find that the breast pads are visible. I'd still highly recommend them and I've bought them as gifts for many mums to be.